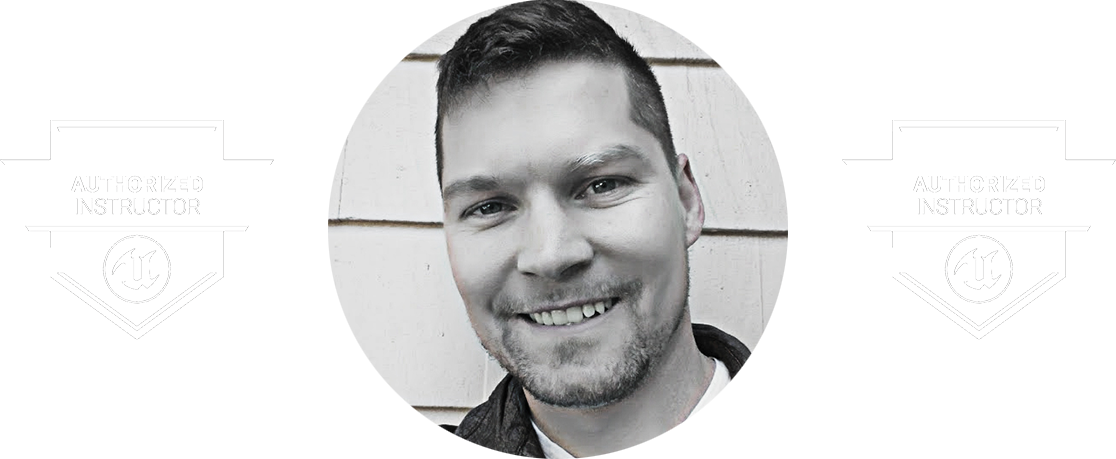 What i do...
Over the past 15+ years I've spent my life learning, leading, educating and directing multiple facets of game development, content creation, and business development. As a life-long artist, my passion is to create, enrich, and build compelling stories using game technology as my medium. It's my hope that the impact I leave behind on this earth will create a better and brighter future not only for my own children but yours as well.
STUDIO HEAD
Bad Rhino Studios | (2015-Present)
 I currently own and operate Bad Rhino Studios; an independent game/software development company based in the Midwest. My studio specialize in Unreal Engine 4 development, Commercial Applications, Educational Experiences, as well as traditional Video Game development services.
PROFESSIONAL FREELANCER
Digital-Flare | (15 years)
For years this was my side-hustle and a way of bridging gaps in my professional experience that weren't achieved through a traditional "nine-to-five". This included web development, business consulting, video/audio production, game development, and advanced technology services. Some of my best years of growth as a professional were achieved through this freelancing.
LEAD/SR. ARTIST
Freelancer | (12 years)
As a Lead/Sr. artist for a handful of startup indie game studios, my responsibilities included creating in-game art, 3D models, marketing images, and other aspects related to production and marketing. As a Sr. Artists, my responsibilities pivoted around asset creation, pipeline optimizations, in-game performance analysis, Jr. Artist guidance and education, as well as general project advice and direction.
LEAD SIMULATIONS DEVELOPER
Cubic Applications | (12 years)
My primary tasks included creating and deploying 3D interactive simulations for military training purposes, prototyping advanced, interactive systems, as well as subject matter expertise on adapting COTS gaming software and technology to bridge gaps in training for military applications. Through our group's efforts, we were able to fundamentally change the way the Military uses technology for training; significantly reducing the costs associated with training and simulations and the quality of training as experienced by using gaming technology.